Considering how much we talk about affiliate marketing on this blog, I can't believe it has taken me this long to come up with this post. I guess I just assumed that most people already had a general knowledge of affiliate marketing or else they wouldn't be reading my content.
The reality of the matter is people are still, very much confused by the idea of affiliate marketing. They question "What is affiliate marketing?" or "How does affiliate marketing work?"
After taking a second to think about it, I can understand why people have these questions. I accept some of the blame, as I have repeatedly talked about affiliate marketing but have not discussed the various ways to approach it.
I get it. Affiliate marketing, as a concept is very simple, but the process of actually doing it can be much harder.
That is why, in today's post, I want to start at ground zero.
I know the title says "affiliate marketing for dummies; "but I rather you consider this a comprehensive guide. One that answers your most general questions about affiliate marketing.
I want to give you the basics when it comes to affiliate marketing. Hopefully, by the end of this post, you'll have a solid foundation for you to finally start your affiliate marketing journey.
So, let's jump straight into it.
What is Affiliate Marketing?
I have answered this question in another post already. But, as I said, we are establishing a foundation so it never hurts to cover it again.
Affiliate marketing, in its most basic form, is the process of referring. As an affiliate marketer, you earn a commission for referring new clients and customers to other businesses, products, or services.
What makes affiliate marketing so attractive is how simple it can be. The sales model is logical and flexible and doesn't require a person to produce, stock, or ship product inventory.
How does affiliate marketing work?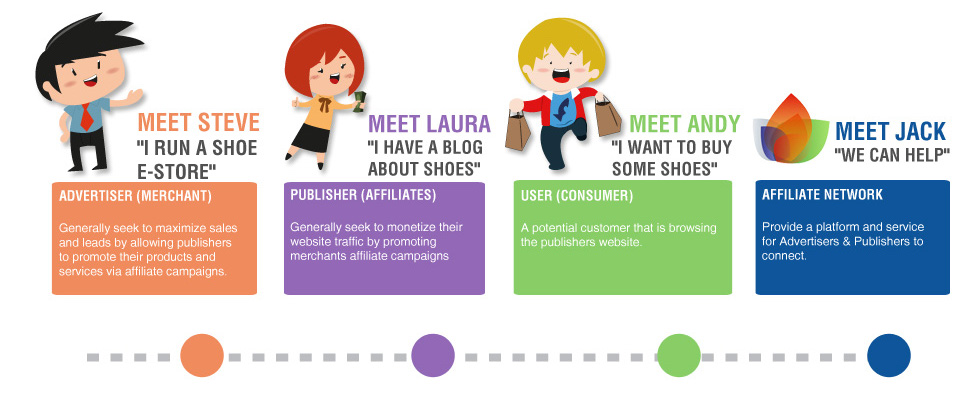 Affiliate marketing has several moving parts that have to come together for it to work smoothly. Before we discuss those moving parts, let's take a look at some of the key players involved in affiliate marketing:
The Seller:
The seller can go by many names (vendor, merchant, retailer, product creator) but don't let that confuse you. The seller's sole mission is to maximize sales or leads by allowing affiliates to promote their products and services.
The Affiliate:
Also known as a publisher, the affiliate is the one that promotes the seller's product in a way that gets the attention of potential customers. If the affiliate can attract buyers to the seller's offer, then they receive a portion of the revenue made.
The Customer:
Without customers, affiliate marketing is as good as useless. When consumers buy a product, the seller and the affiliate share the profits. This is also at no extra cost to the customer. In fact, oftentimes the customer is completely unaware of their role in the affiliate marketing equation.
Affiliate Network:
Affiliate networks are platforms where affiliates and sellers can connect. The seller lists their products on these platforms where affiliates go to choose them. Affiliate networks typically handle all tracking, reporting, and payment to affiliates.
Some of the most popular affiliate networks include ShareASale, ClickBank, Amazon Associates, Digistore, and tons more.
Okay, now that we've taken a look at the key players of affiliate marketing, I want to give you an actual example of how everything comes together.
Step 1: Affiliate Joins An affiliate network
In this example, I am going to stick to one of the most popular Affiliate Networks, ClickBank.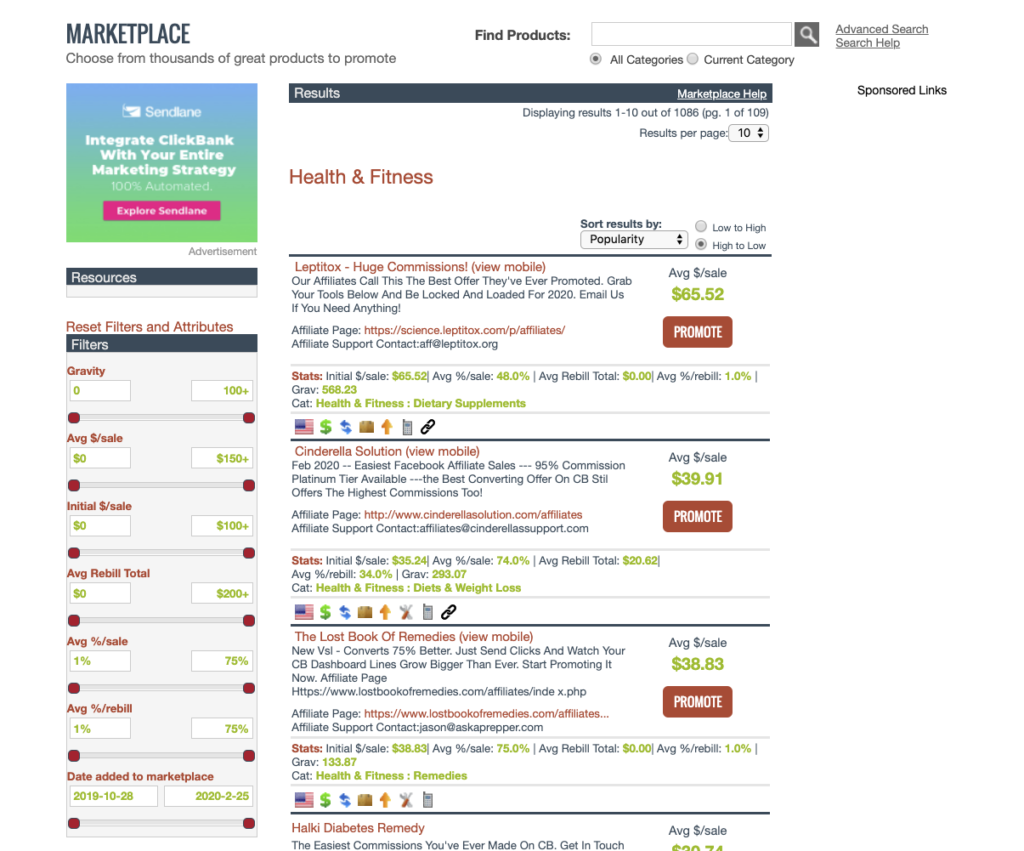 All of the red links are different products offered by different sellers. ClickBank's Affiliate Marketplace is where affiliates go to choose the products they wish to promote.
Step 2: The Affiliate Marketer Finds A Product related to their niche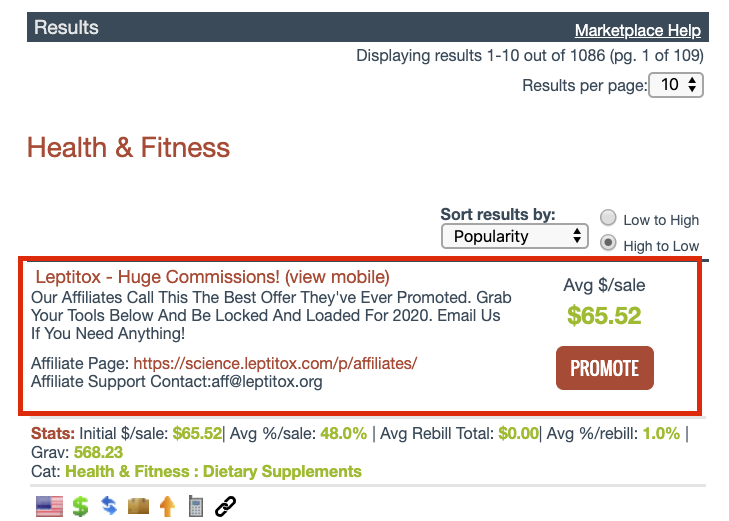 Let's imagine I am an affiliate for the Health and Fitness niche. I want to choose a product that I think will benefit my audience, so I choose the weightloss product above.
Because people are always trying to lose extra weight, this product solves a problem that people encounter. Two Important stats to consider when choosing a ClickBank product are Grav and Avg %/sale.
Avg %/sale: the average commission rate earned for all sales of a vendor's products, including one-time purchases, rebills, and upsell purchases.
Grav: Short for gravity, this is a performance statistic that represents the number of different affiliates who have earned a commission by promoting a product over the past 12 weeks.
Overall, these two statistics show how profitable a product is.
Step 3: Affiliate Marketer Creates Some Content
The affiliate marketer then starts to create content around the particular product they wish to promote. This can be done in multiple ways, but written reviews or video reviews seem to be the most popular methods.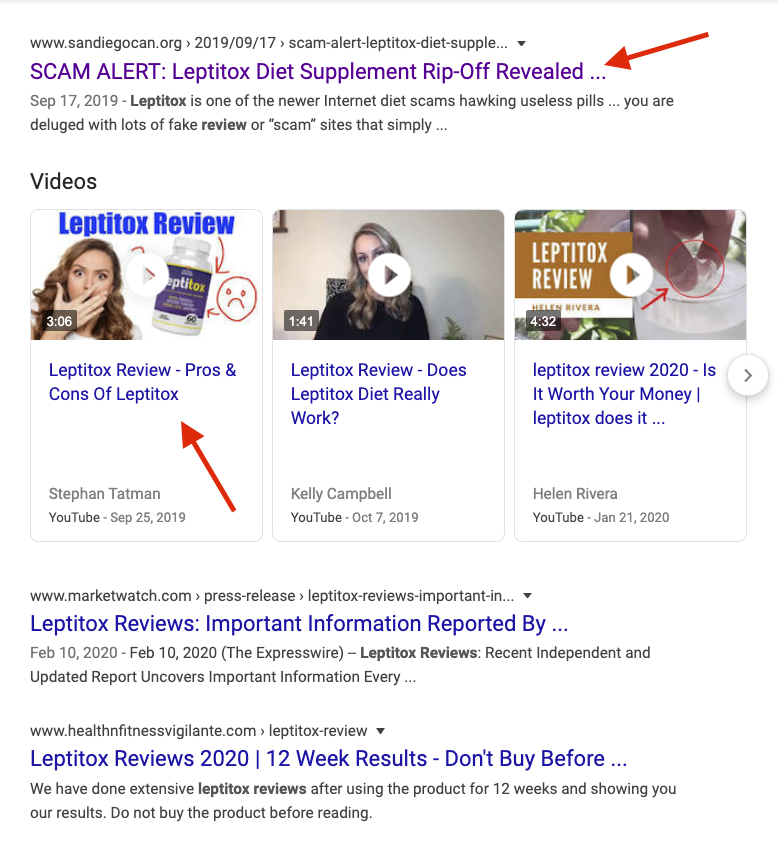 Each time the affiliate mentions the seller's products they add their affiliate link, which a customer can make a purchase through.
Step 4: Customers in your niche start Searching For related products
Our customer (let's call her Hannah) is interested in losing weight so she looks for supplement reviews on Google. Eventually, she lands on your review blog.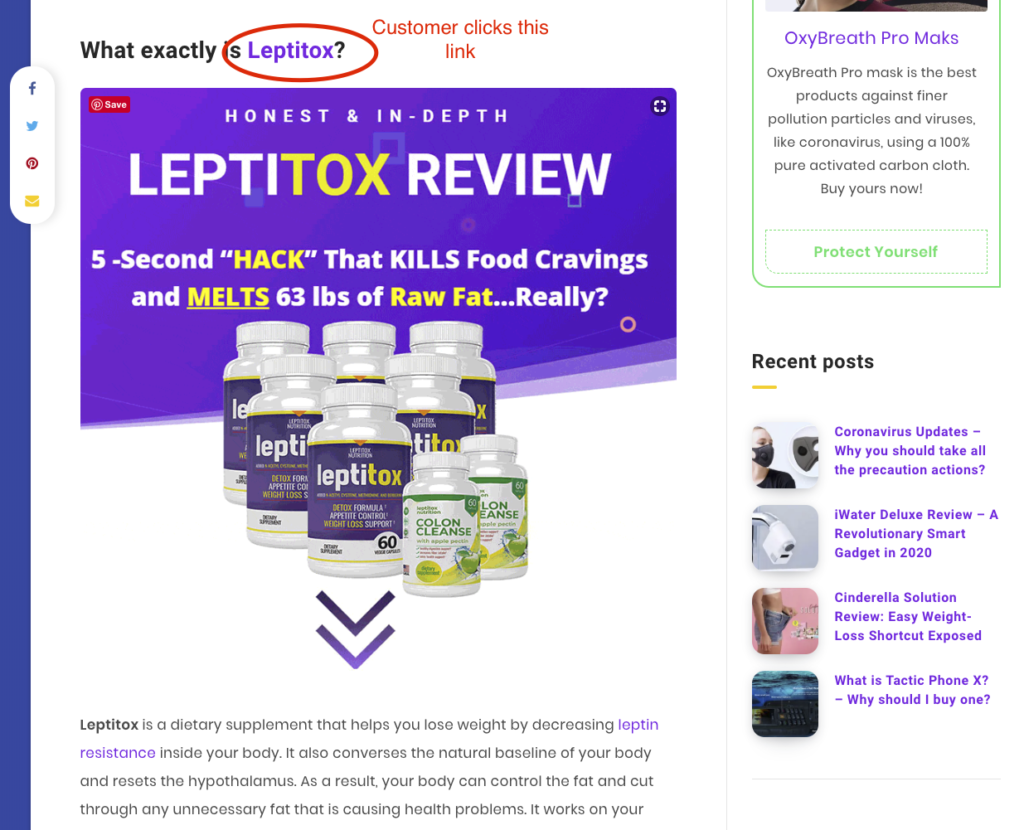 After reading your review Hannah decides that this product is for her.
Step 5: Customer Clicks On Affiliate Link
Once Hannah clicks on your affiliate link and an affiliate tracking cookie is dropped onto her laptop, which tracks that she was directed to the seller's website through your link.
Step 6: Customer Makes A Purchase
By Clicking on your link, Hannah is directed to an alternate page.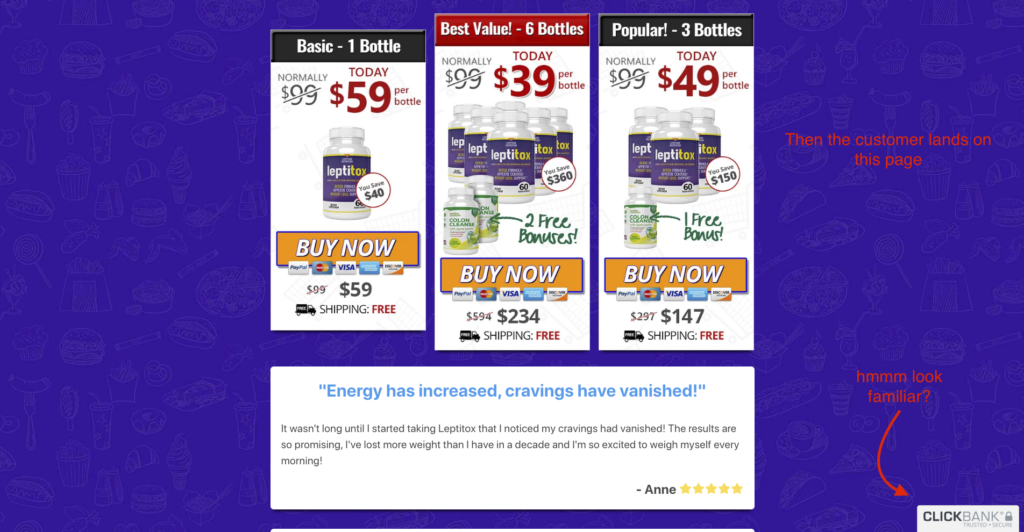 This is the product's sales page. Considering that Hannah likes what she sees on the sales page she will decide to make a purchase.
Step 7: Merchant Credits You With A Sale And Pays You Commission
After her purchase, the cookie informs the seller (in this example, Leptitiox) that Hannah came to their website via your link.
The seller then logs the sale and the credit is given to you, the affiliate, because your link was used.
This process can repeat for an affiliate over the course of a month. Once the month is over, the affiliate receives payment for all the sales they made.
Affiliates can track their sales through an affiliate dashboard set up on the affiliate network they are a part of. Here is an example of what payments can look like.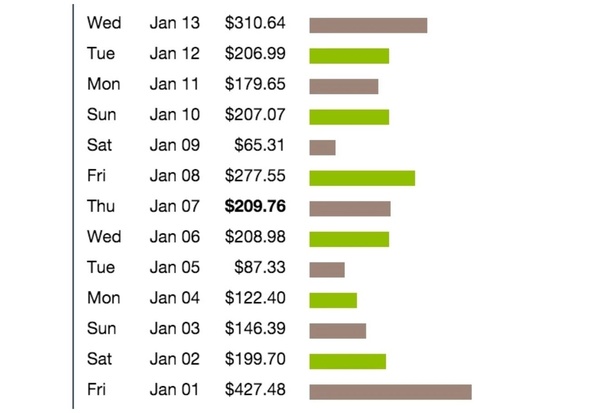 In a nutshell, this is how affiliate marketing works. Not too difficult, right?
How to actually start affiliate marketing
Now that you know how affiliate marketing works as a business model, you are probably wondering how to start. This can be tough to explain because there is more than one way to approach affiliate marketing.
Ask a number of affiliates, they will all likely give you different methods and strategies for getting started.
I, however, am going to give you what I believe to be the simplest, most straightforward, way to start. I hope you are ready.
Step 1. Choose a Niche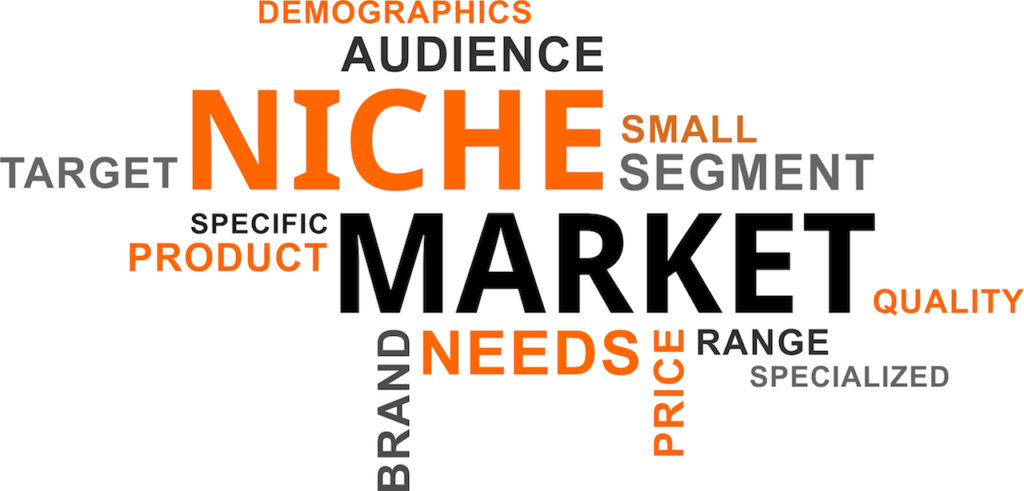 No matter what way you decide to approach affiliate marketing, choosing a niche is the universal practice.
For those who don't know, a niche is any "product, service, or interest that appeals to a small, specialized section of the population"(Thanks Google). In other words, a niche is simply a highly-specialized market.
Although picking your niche is an important step, new affiliates sometimes allow the decision to paralyze them. My advice is to not overthink it.
Many worry about picking the perfect niche the first time, but I have often found that slows you down.
But, if you want to know some of the best niches to get into, check out my post where I go over the best niches for affiliate marketing.
At any rate, if you just want a quick list of niche to choose from, here are a few profitable ones to consider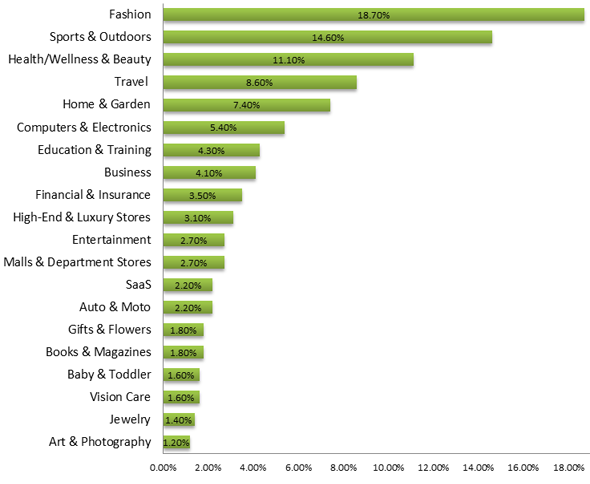 Step 2. Find an Available Website-Name Related to Your Niche
This step is often overlooked, but it's extremely important. Choosing the name of your website/ company is the start of building your brand.
You should want your company's name to be A) relevant to the niche you select and B) trustworthy and professional. Your brand name is what your customers will remember so make sure it leaves an impact.
It's also important you choose a Top-Level Domain; these are any names that end in ".com" ".net" ".co" ".org" ".io" extensions.
Of course, you should aim to get a ".com" extension if it's available because it is what people search for the most.
Believe it or not, choosing the right website name can also be helpful if you want to sell your website in the future. Some websites with good names can go for tens of thousands of dollars on domain auction sites like GoDaddy.
If you already have a domain in mind already, use the tool below to see if it's available.
Step 3. Sign Up for Web Hosting to Start Building your Website
You can indeed do affiliate marketing without a website but, I strongly recommend against it. With a website, you are building an asset that can make you money years down the road.
In order to start building your website, you first need web hosting.
What is web hosting? A web host is simply the business that provides the technologies and services needed for your website to be viewed on the Internet. Without web hosting, there is no way for your website to get viewed by the public.
There are many web hosting companies out there, but these are the two I recommend.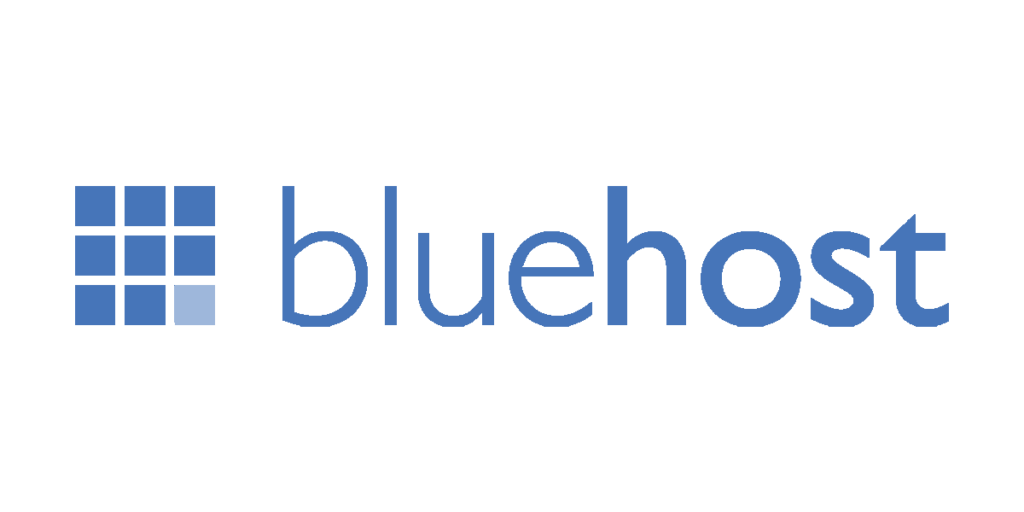 Easily the most popular web hosting company around, Bluehost powers more than 2 million websites and employs over 750 people. Over the years Bluehost continues to grow and I don't foresee them going away anytime soon. If you want to get an idea of the experience Bluehost provides, click around this website because it uses Bluehost.

Even though I don't use SiteGround personally, I have heard great things about this web hosting site. They are a bit smaller than Bluehost yet, they still have over 400 employees and hosts more than 2 million domain names at the moment.
Perhaps the best feature of SiteGround is there hosting speed. It is, hands down, the best in the game, not even Bluehost can match it.
For some people, this makes all the difference because hosting speed is important when providing a good user experience.
Either way, you can't go wrong with these two companies. Both are Official WordPress-recommended Web Hosting companies, which is crucial (as you'll see in step 4)
Step 4. Build Your Website with WordPress

Once you get hosting, it will then be time for you to build your website or blog. The simplest, most popular website builder to use is WordPress.
If you think of the majority of websites you visit on the internet, chances are they are powered by WordPress. In fact, more than one in four websites that you visit are likely powered by WordPress.
WordPress is ideal for those who have never built a website before. With this program, you don't need any coding or design skills to create a professional-looking site. As a user, you get access to thousands of free site designs which makes building your first website a breeze.
To make the process even easier, I recommend you use the Elementor plugin, which is 100% WordPress compatible. Elementor provides Easy Drag-and-Drop Editing so that newbies like me can build websites like this one.
The best part is that it's completely free so you don't have an excuse to not have it in your arsenal
Step 5. Add Email Marketing to Your Website and Collect Customer Emails
To engage with your audience and update them whenever you create new content, you need to incorporate email marketing into your business.
No, despite what you might have thought, emailing is not a thing of the past. It's actually a vital part of staying connected with your followers.
I go into the fine details of email marketing in this post but, for the sake of time, I want to introduce you to the best email marketing software to use, ConvertKit.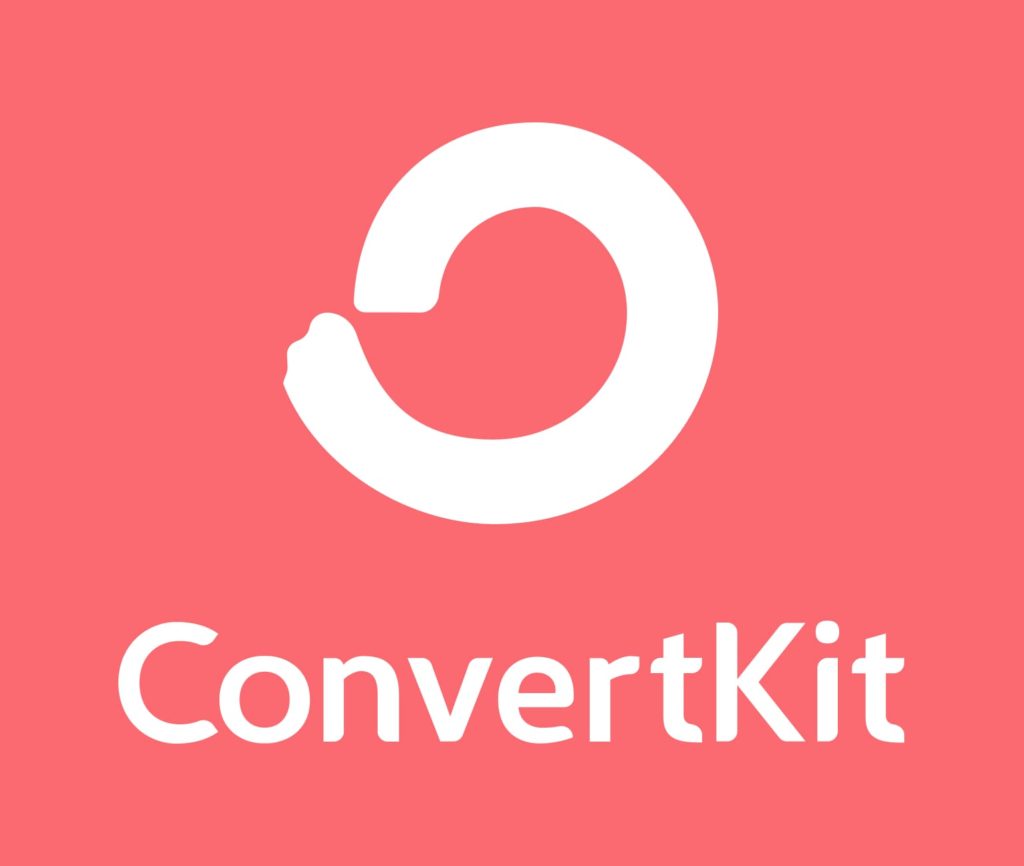 ConvertKit is an extremely powerful tool that has helped me grow my business. It makes creating attractive emails and forms look simple. Not to mention, it tracks email data for you while also providing useful automation features.
If that doesn't sound exciting to you its because you have yet to deal with the hassles of email marketing. Trust me, ConvertKit is an all-in-one email marketing software that you'll want at your disposal.
The only downside is that it isn't free. So, If you arent ready to pay ConvertKit's $.29.00/ month subscription, there are still other emailing software available.
Nevertheless, Convertkit can still be a great future investment once your business grows.
Step 6. Get a Logo Made for Your Brand
Like your website name, a logo is also important in building your brand. I can't tell you how many times I have been on a website where it looks like they chose a clipart image for their logo. It's rather tragic.
If you aren't a digital artist, the best option for getting a professional logo designed is by hiring a freelancer.
You can easily go on freelance sites like Fiverr and have an awesome logo created for your brand within a couple of days.
Getting a logo designed is perhaps the best affordable investment you can make for your business.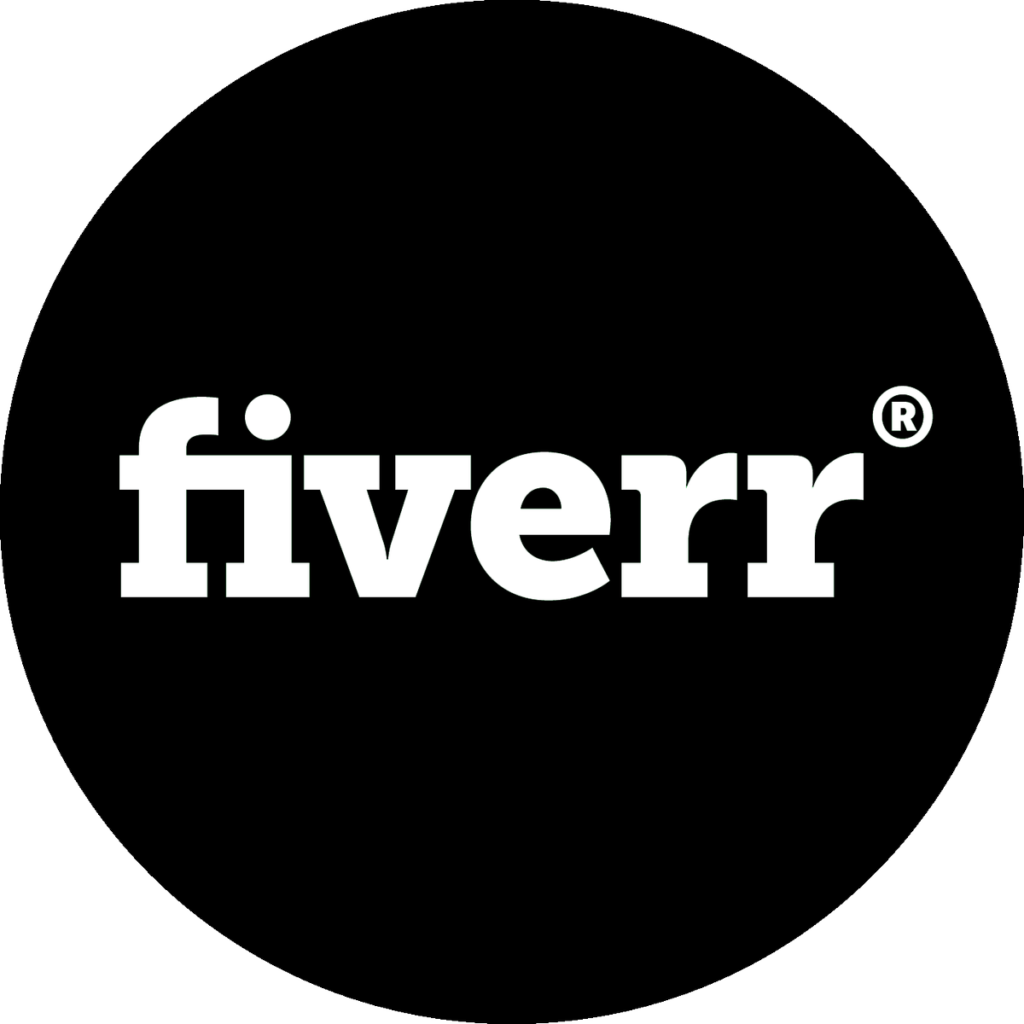 Step 7. Choose an Affiliate Network
This is where things get a bit more serious. After your website is up and running, it's now time for you to select the business you want to partner with. You can go about this two ways:
Sign up to an Affiliate Network:
As I said earlier, an affiliate network is a platform where affiliates and sellers connect. The thing is, there are numerous affiliate networks out there and not all of them have the same potential.
The type of products you wish to promote ultimately determines which network you should join.
Say you want to promote mainly physical products, Then Amazon's associate is the best choice for you. As you know Amazon sells virtually everything. As one of their affiliates, you have the entire Amazon marketplace to choose from
Now, if you want to promote products from large Name brands such as Nike, Bose, Columbia, Samsung, etc, then CJ Affiliate is a great network to join.
But, if you are someone like me who likes promoting digital products, like courses and software, then ClickBank is the right place for you. Even though the products on ClickBank are less well-known, many of the commissions are higher for affiliates.
Choosing the right affiliate network is a matter of picking the one that most aligns with your business. However, I recommend only choosing one network to start with so you aren't too overwhelmed in the beginning
Sign up directly to an affiliate program:
If you don't want to join an affiliate network you can always go directly to a company and sign up for their affiliate program. This method allows you to choose exactly who you want to partner with instead of picking from the list of sellers a network provides.
Most of the world's biggest companies have an affiliate program so there isn't a shortage to choose from. However, this route requires more leg work on your end. I'd honestly recommend you do this after you've gotten your feet wet first.
Step 8. Create Content and Include Affiliate Links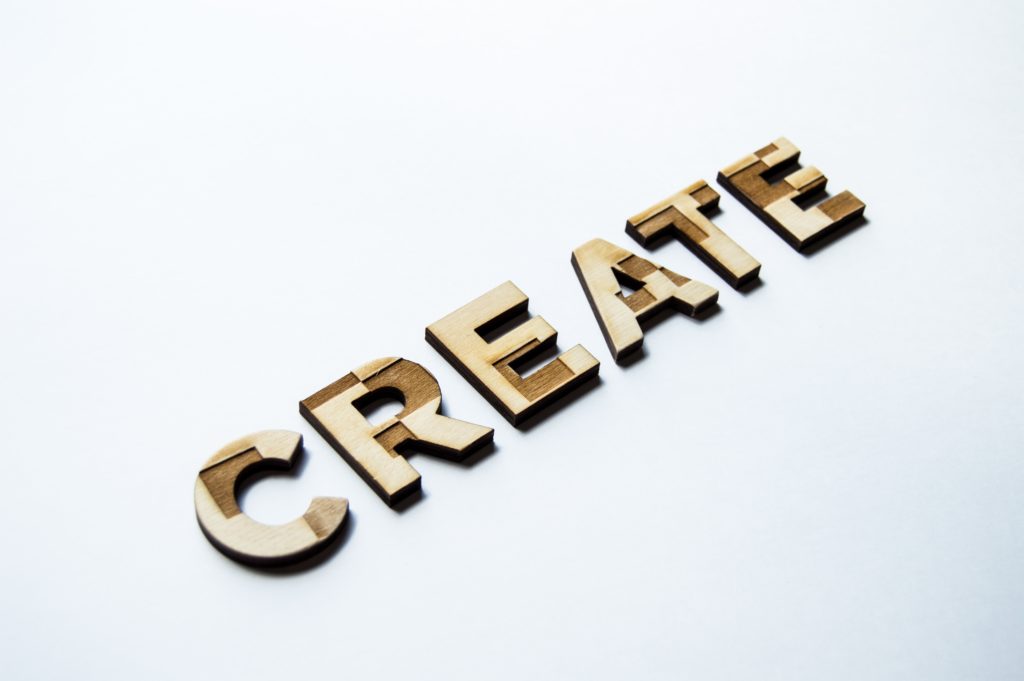 Content creation is where all the fun is and, if you ask me, it is the best part of affiliate marketing.
Creating content is where you as the affiliate express your ideas and opinions about your product and niche. Your content is what ultimately attracts your audience and determines whether they buy or not.
Content creation came come in many forms, but the best (and not to mention the easiest) forms are writing and video recording.
Written Content
This comes in the form of a blog post. With written content, you are free to write about anything you want: a problem in your niche, product reviews, top ten list. As long as your written content is relevant and interesting to your audience, it is yours for the taking.
Video Content
If you don't mind being in front of the camera, then perhaps you should create video content. Just like written content, you have many ways to go about it. As a beginner, all you need is a decent camera (or even a smartphone) to get started.
Regardless of whether it's a video or written, content creation comes at no cost to you. All you have to do is spend your time and energy to build something worthwhile.
Step 9. Get Traffic to Your Content
Once all the previous steps are completed, it's finally time to put your foot on the gas. You do this by driving traffic to your content and your affiliate products.
And although there are thousands of articles written on the topic of driving traffic, I just want to focus on the two main types:
Free Traffic
Believed to be "The best form of traffic," free traffic is generated mainly through a method called "Search Engine Optimization"(SEO).
To keep things simple, the goal of SEO is to get your content ranked in the search engines (Google, Bing, Youtube,etc.) One gets ranked by using relevant keywords in their content that relates to what customers type in the search results.
There are many ways to "optimize" your content for better search ranking but that is a topic for a future post. If you want to know how SEO works and how to rank in the search engines, I suggest you check out this video.
Paid Traffic
The thing about free traffic is that it takes time and patience. You can't expect to see immediate results. People that want to see results in little time use paid traffic, which pretty much guarantees you'll get views.
If you have heard of Google Ads, Facebook Ads, or Bing Ads, then you are already familiar with paid traffic sources. The amount you pay depends on a few factors but essentially balls down to how wide of a reach you want to make.
Even though using paid traffic seems easier, there is definitely an art to it. If you want to learn how to set up paid traffic, watch this video below.
Where to learn more about affiliate marketing
If you have made it this far, then you might be feeling a little overwhelmed at this point. Don't worry, I'd be more concerned if you weren't.
Besides, that's why I included this last section, to leave you with some extra resources to aid you in your affiliate marketing journey.
If you still have questions or if you want to understand affiliate marketing even further, I recommend you try these sites.
If used together these three websites will provide you with more than enough information to turn you from a beginner into an expert affiliate marketer. They are free to use and are invaluable sources I still use today.
Final Thoughts On Affiliate Marketing
Well, that is all for my step-by-step guide to affiliate marketing. If you follow these steps, you'll be well on your way to starting your affiliate marketing business.
I hope this guide provided answers to most of your questions related to affiliate marketing. Even more, I hope it becomes a resource that you commonly refer back to when needed.
The only thing left for you to do at this point is to take action. Now that you know the steps you need to take, there is no reason for you not to begin immediately.
This doesn't mean I expect you to get your website up and running by the end of the day. At the very least, start thinking about the niche you want to choose. It can seem like a lot at first but gradually over time, it becomes easier.
I look forward to hearing from your success.
As always, If you have comments are suggestions for a future post, don't hesitate to contact me.